The Wine Cellar can be accessed through the door that is in front of you when entering the Staff Barracks from the Reception Hall (see first picture).
The Wine Cellar holds a cabinet where you can display certain wines, ales, and spirits and the Distilling Station can be used to replicate them. See the individual item pages or the Distilling Station page for info on materials needed.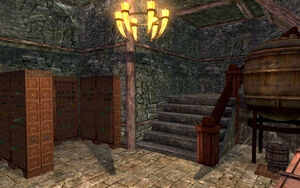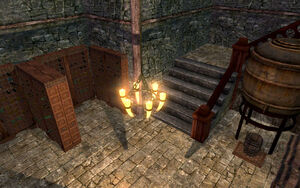 SPOILER list - How to get all items
Ad blocker interference detected!
Wikia is a free-to-use site that makes money from advertising. We have a modified experience for viewers using ad blockers

Wikia is not accessible if you've made further modifications. Remove the custom ad blocker rule(s) and the page will load as expected.